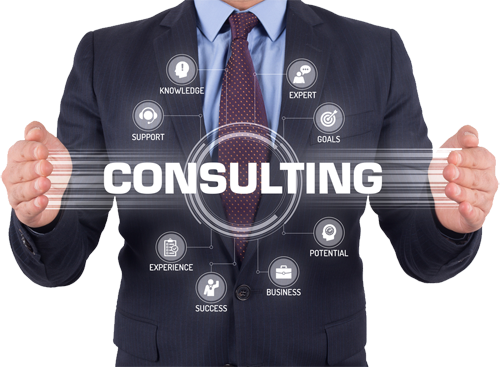 Get a Project Report
Top Lucrative Business Ideas for Startups
HYGIENE PRODUCTS INDUSTRY:
Hygiene Supplies Oral care, hand care, face care, body care, women's care, baby care, and other categories make up the market. Hand care takes the lead in terms of revenue among these. This is due to a surge in infectious diseases transferred by contaminated hands, as well as greater use of hygiene products. Hand hygiene is the most important, according to the World Health Organization, since it reduces the spread of hazardous bacteria and healthcare-associated diseases. Contaminated hands can spread diseases like gastrointestinal infections, respiratory infections, and influenza. As a result of greater public awareness of the need of hygiene, people are washing their hands more frequently. Furthermore, the use of alcohol-based products such as sanitizers, rather than soap and water, is propelling the hygiene products industry, particularly in hospitals. Feminine wipes, cotton swabs, shoe odour spray, flushable wipes, cleaning wipes, and travel-sized toiletries are all becoming more popular, contributing to the market's expansion.
PERSONAL HYGIENE PRODUCTS MARKET:
Personal hygiene products are cosmetics that have been developed but do not have the legal classification of cosmetics and are used to clean ourselves in our daily life. They're meant to be applied to the skin, hair, or teeth. The personal-care goods sector strives to improve people's appearance and self-esteem. Personal-care, beauty, and hygiene products are developed, manufactured, and sold by the company. Cosmetics, toothpastes, sunscreen, razors, shaving cream, deodorant, soaps and other bathing products, hair care, skin care, nail and cuticle care products, fitness gear (such as specific running shoes and supports and braces), and a variety of other items are examples. Retail stores, door-to-door sales, mail order sales, and online sales are all available. The worldwide personal hygiene market is expected to increase at a CAGR of 5.80% during the next five years. One of the fundamental factors driving the market's growth is a growing awareness of the benefits of maintaining cleanliness and personal hygiene. Furthermore, both government and private groups, particularly in developing nations, engage in a variety of activities and campaigns to raise awareness about the importance of personal cleanliness.
FEMININE HYGIENE PRODUCTS MARKET:
The global market for feminine hygiene products is predicted to grow at a 6.9% CAGR. In terms of revenue, the product type sanitary napkins/pads is likely to have the largest share and will continue to dominate. Personal care products used by women during vaginal discharge, menstruation, and other genital functions are referred to as feminine hygiene products. As a growing number of women gain financial independence, the major players are attempting to directly target them and influence their purchasing behaviour, resulting in an increase in feminine hygiene product sales. They play an important part in a woman's reproductive health and in promoting healthy personal hygiene practises to prevent infections. Growing awareness of personal cleanliness among women, combined with a preference for using simple and convenient sanitary goods, has resulted in a growing demand for feminine hygiene products all over the world.
INDIA MARKET OUTLOOK:
The growing awareness of health and cleanliness, as well as the country's burgeoning personal care industry, are likely to propel the sanitary product market in India to new heights. In India, the personal care business accounted for almost 46% of the total beauty and personal care industry. Furthermore, the coronavirus pandemic has brought attention to the significance of personal cleanliness for both men and women. As a result, demand for hygiene products has increased in both metropolitan and semi-urban areas of the country. Consumers are now taking preventative measures to slow the development of COIVD-19, which is expected to boost the hygiene product market in the future years. Furthermore, legislative reforms by the Indian government, such as allowing 100 percent FDI (foreign direct investment) in single-brand retail and 51 percent in multi-brand retail, are creating attractive opportunities for manufacturers, and the industry is now seeing the entry of worldwide FMCG heavyweights. Other significant factors driving the growth of the sanitary product market include the flourishing e-commerce industry and the introduction of new hygienic product lines, specifically developed for men and women. Furthermore, the market is predicted to increase at a quick rate due to rapid urbanisation, a growing middle class population, and rising per capita disposable income in the country.
GLOBAL MARKET OUTLOOK:
The Hygiene Products Market is expanding at a 5.56 percent CAGR. The rising demand for personal hygiene products is a primary driver of market expansion. Product innovation is also assisting large manufacturers in maintaining their market share in hygiene products. Female personal hygiene items such as tampons and menstruation cups have grown in popularity, and this segment now accounts for the majority of product sales. The industry is expected to develop as disease prevalence rises and people become more concerned about their health. Increased use of hygiene products has resulted from rising population and developing personal hygiene acceptance patterns, boosting the hygiene products market significantly. Rising concerns about personal hygiene and product developments are two main factors driving the growth of the hygiene products market. Despite the fact that feminine hygiene products have the largest market share, men's hygiene products are also becoming more popular. Manufacturers of hygiene goods will have new options to develop novel personal care products as a result of this. This market has seen amazing expansion in recent years as a result of rising living standards and increased public awareness of worrisome situations. Some of the latest developments impacting the expansion of this industry include full-fledged advertising and commercialization. With new product improvements, this industry is becoming more competitive, with a lot of producers joining the market. Every product claims to give comfort and a variety of designs, and the market is swamped with them.
TOP PLAYERS WORLDWIDE:
Procter and Gamble
Unicharm
Johnson & Johnson
ITC Limited (India)
Edgewell Personal Care
Colgate Palmolive (India)
Kimberly-Clark
Hindustan Unilever Limited (India)
Bella
Kao
Godrej Consumer Products Limited (India)
Bodywise (UK)