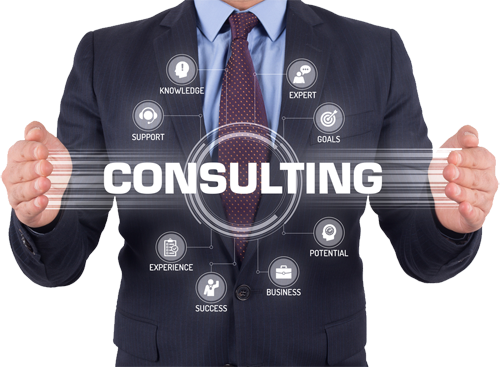 Get a Project Report
Profitable Business Ideas for Startups
GLOBAL PETROLEUM PRODUCTS INDUSTRY
The global refined petroleum products market is expanding at a 24.5 percent compound annual growth rate (CAGR). Carbon Capture and Storage systems are increasingly being used by refineries to reduce CO2 emissions in the atmosphere. This method entails capturing CO2 at the point of emission and moving it to a different storage facility that is constantly monitored and measured. CO2 is thus isolated from the atmosphere, resulting in lower emissions. Companies have begun to use the gas to liquid technology, which creates high-quality petroleum products, to minimise pollution levels. The conversion of natural gas to high-quality liquid goods such as transportation fuels, motor oils, naphtha, diesel, and waxes is known as gas to liquid technology. Natural gas is used as a substitute for crude oil in this technology because it is the cleanest burning fossil fuel and is abundant, adaptable, and inexpensive. Colorless, odourless, and low in contaminants, the by-products created utilising the GTL method are colourless and odourless.
AUTOMOTIVE & INDUSTRIAL LUBRICANTS
The Automotive Lubricants Market is expected to grow at a rate of more than 2% every year. Lubricant is a fluidic material that is used to prevent wear and tear by reducing friction between contact surfaces. Depending on the end-uses, it is made using appropriate additives and base oils from specific groups. Engine, gear, and hydraulic oils are the most common uses for automotive lubricants. The automotive lubricants market is divided into two categories: product type and geography.
The Global Industrial Lubricant Market is expected to increase at a CAGR of over 6.2 percent during the next several years. Industrial lubricants are defined as a fluid that is used to reduce wear and tear on materials as well as friction. In general, industrial lubricants are made of either water or petroleum. Their primary purpose is to prevent metal-to-metal contact between tools and finished components. These lubricants have excellent corrosion protection, good demulsibility, and help extend the life of equipment. It is frequently utilised in a variety of devices to provide the needed functionality. They aid in increasing productivity and improving the efficiency of machinery. Automotive, industrial machinery, hydraulics, mining, and other applications can all benefit from industrial lubricants. The choice of lubricant is influenced by a variety of elements such as chemical exposure, temperature, and so on. Furthermore, the global industrial lubricant market is expected to rise at a moderate pace.
The Global Brake Fluids Market is estimated to grow at a CAGR of around 2%. A growth in the manufacture of electric vehicles is the key driver driving the market researched. Due to demand from countries like as China, India, and Japan, the Asia-Pacific region is the largest market and is also predicted to be the fastest-growing market over the projection period. Because of the expanding demand in the automotive sector and the growing number of automobiles, automobile service providers, and OEMs around the world, the automotive brake fluid markets have been experiencing potential growth. Furthermore, market expansion is being fueled by technical advancements, increased investment budgets of several key firms in the market, and increased sales and manufacture of automobiles.
The Global Lubricants Market is predicted to increase at a CAGR of 3.7 percent over the next five years. Lubricants are made up of a mixture of base oils and additives. Lubricants are liquids, oils, or greases that reduce friction between two surfaces when they come into contact with each other. These fluids are crucial in automotive and industrial applications because they reduce friction between the moving elements. They're also utilised to prevent corrosion, thermal stability, and oxidation in industrial parts. Because of the growing demand for bio-based lubricants, the market dynamics are shifting in terms of raw material. The rising demand for automotive oils and greases is expected to be fueled by the increased commerce of cars and their spare components. The significant economic rebound in North America and Europe is predicted to enhance the consumer vehicle segment, which will benefit the market as a whole. To produce all sorts of lubricants, typical lube manufacturers use crude oil, CBM, tight oil, and other additives.
The Grease Market is expected to grow at a CAGR of 2.9 percent over the next five years. The expansion of the industrial sector, as well as increased grease quality, are the primary drivers of the grease market. The worldwide grease market is also being driven by an increase in automation in many industries. The market is being propelled forward by improvements in grease quality. Consumers choose higher-quality items because of their longer durability and shelf life, which results in better machine and equipment performance. The use of high-quality grease is also cost-effective because it minimises the frequency with which grease must be replaced. In Europe and North America, there is a growing need for higher-quality grease. Due to factors such as rising infrastructure spending and rapid urbanisation, Asia Pacific is home to the world's fastest and most sustainable expanding economies, such as India, China, and Indonesia.
Lubricating Oils are required in any application where mechanical parts come into contact with one another. Lubricating oils are used in a range of applications by the industrial and automotive sectors, including industrial gearboxes, internal combustion engines, turbines, and other machines. Lubricating oils play a crucial function in regulating the temperature of machinery while it is in operation, but its long-term importance extends beyond machinery maintenance. Wear and tear exacerbate emissions from industrial activities or engines, necessitating the usage of lubricating oils in today's environmentally sensitive society. Because of the region's strong growth in the automotive and manufacturing industries, Asia Pacific is the major contributor to the worldwide lubricating oils business. It is expected to be the leading market for lubricating oils in the next years, with demand growing rapidly in the Middle East and Africa.
 TOP PLAYERS WORLDWIDE
Royal Dutch Shell Plc
Exxon Mobil Corporation
BP Plc (Castrol)
Fuchs
Axel Christiernsson
Robert Bosch (France) SAS
Castrol Limited (BP)
Exxon Mobil Corporation
Beijing Haidian Huiyuan Synthetic Agents
Bosch
Copton
Cnpc
Castrol(Bp)
Caltex