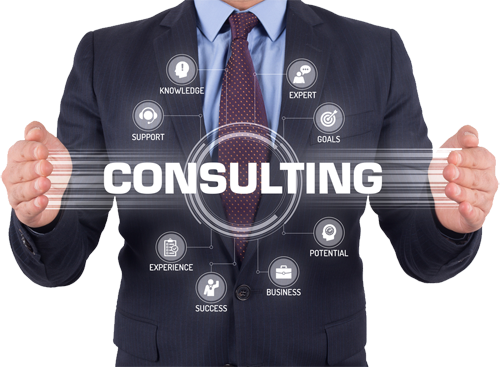 Get a Project Report
Top Lucrative Business Ideas for Startups
BIODEGRADABLE PLASTIC MARKET:
Growing consumer awareness of global warming, as well as government laws such as the ban on plastic bags, has boosted the use of biodegradable plastics around the world. Biodegradable plastics are made from renewable basic elements found in agricultural plant or animal products and degrade to carbon dioxide and water with the help of bacteria and microorganisms. The biodegradable plastics sector has succeeded to transfer a significant portion of traditional plastic consumers into its own domain through endless government efforts and laws. The biodegradable plastic industry is expected to develop at a CAGR of roughly 11%. Governments restricting the use of single-use plastics, as well as increased public awareness of the negative consequences of plastic waste, are two significant trends driving market expansion. Increased usage of biodegradable plastics in packaging and agriculture is also expected to contribute to market growth. Plastics that do not decompose are a worldwide problem. Governments all across the world are addressing this issue by prohibiting the use of single-use plastics and encouraging the usage of biodegradable polymers. Furthermore, because of their environmentally beneficial character, people are willing to pay more for biodegradable plastics. The aforementioned elements, when taken together, are delivering a significant boost to market growth. 
BIODEGRADABLE PACKAGING MARKET:
Biodegradable packaging is made from organic materials that are used for packaging and degrade quickly without harming the environment. Microorganisms aid in the degradation of biodegradable packaging materials. Biodegradable packaging has become a new trend in green living and waste reduction. The surge in demand is due to an increase in consumer demand as well as an increased awareness of the value of eco-friendly products. Furthermore, many countries' governments have made the use of biodegradable materials rather than non-degradable materials essential. Paper and cardboard, corn starch, bubble wrap, and biodegradable plastic make up the global biodegradable packaging market. Food & beverage industry, pharmaceutical & biomedical industry, home care packaging, cosmetics industry, and others are among the numerous applications that make up the global market. More than 70% of the global biodegradable plastic packaging market and more than 40% of the global biodegradable paper packaging market were dominated by food packaging. The food and beverage packaging markets are expected to increase at a strong CAGR.
DISPOSABLE CUTLERY MARKET:
The market for disposable cutlery is expected to develop at a CAGR of 4.4 percent. Disposable cutlery refers to single-use or disposable silverware that is commonly seen in fast-food restaurants, catering services, airlines, take-out restaurants, and other establishments to serve a variety of foods in a more elegant manner. The demand for reliable disposable cutlery solutions has been fueled by rising food consumption outside of the house, particularly at food service outlets and institutional food service outlets. In food service establishments, disposable cutlery is thought to be a very effective and convenient way of providing client care. Furthermore, this form of cutlery allows them to serve food in a more fashionable manner. Following the pandemic, the market is expected to grow due to an increase in demand for wrapped disposable cutlery solutions due to the health and hygiene risks generally associated with distributed cutlery. 
Production of Biodegradable Plastic from Agricultural Wastes
Because of its ability to lessen environmental impact, bioplastics are described as polymers derived from biological sources and manufactured from renewable feedstocks or by a variety of microbes. Polysaccharides, primarily starch-based, proteins, and other alternative carbon sources, such as algae or wastewater treatment byproducts, are used to make bioplastics. Thermoplastic starch is the most well-known bioplastic nowadays, owing to enzymatic bioreactions.
INDIA BIO PLASTICS MARKET:
The bioplastics market in India is expected to develop at a rate of 23.91 percent each year. One of the primary variables poised to propel the Indian bioplastics market to new heights is rising environmental awareness. The India bio-plastics market is being driven by rising eco-awareness among consumers, mandates and laws, corporates being more concerned on sustainability, technology stabilisation, and cost reduction. Non-biodegradable plastics such as bio-based polyethylene (PE) and bio-based polyethylene terephthalate (PET) are the main drivers of non-biodegradable growth. Biodegradable polymers, such as polylactic acid or polylactide (PLA), polyhydroxyalkanoates (PHA), and starch blends, have been steadily increasing in revenue. The non-biodegradable plastic is being propelled by the increasing use of polyethylene and polyethylene terephthalate in packaging.
TOP PLAYERS WORLDWIDE:
ArEco Green
BASF SE
Biome Bioplastics Ltd
Businesses
Dinearth
Greenport Fashion Export
Mitsubishi Chemical Holdings Corporation
NatureWorks
PBS
Senanye Bio Products
Sri Lakshmi Polypack
Total Corbion PLA