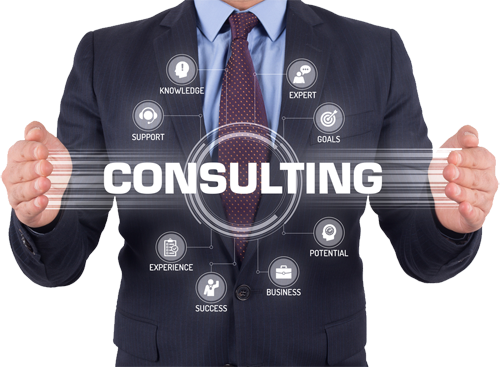 Get a Project Report
Profitable Business Ideas for Startups
GLOBAL EDIBLE OIL INDUSTRY
Because of the growing popularity of unrefined, unprocessed, nutritious, and organic oil, the worldwide edible oil market is expected to rise at a CAGR of 3.57 percent. Due to increased health consciousness among people all over the world, vegetable oils with minimal cholesterol, fat, and calories are anticipated to acquire a lot of traction in the future years. Furthermore, considerable improvements in the retail network, rising agricultural yields, oil output, and expanding economies are some of the primary factors driving the global edible oil industry forward. Furthermore, the worldwide edible oil market will be driven by the rising popularity of canola oil, trans-fat-free soybean oil, and an expanding demand for olive oil. Because of the rising demand for trans-fat-free oils, this industry is steadily expanding.
The market will rise as healthier components are used and new flavours are introduced. Enhancements in the retail sector, increasing economies, and greater oil production due to strong crop yields are some of the drivers driving this market's growth. In the coming years, the market will be driven by trans-fat-free soybean oil, rising interest in olive oil, and a growing preference for canola oil in the food business. Changes in vegetable oil composition, consumption of various types of oil, and altering buyer preferences based on health criteria are all contributing to the market's growth.
ENTREPRENEURIAL OPPORTUNITIES
Sunflower Oil: Sunflower oil is a non-volatile oil extracted from sunflower seeds. Sunflower oil is extensively used as a frying oil in food and as an emollient in cosmetic applications. Because of its emollient characteristics, it is extensively used as a cooking oil as well as in cosmetic compositions. The black seeds, as well as the entire bloom, are used to obtain sunflower seed oil. The advantages of sunflower oil are numerous. Sunflower oil contains a plethora of health benefits that aid in the maintenance of a healthy and robust body. Despite the fact that it is heavy in fat, it is gaining appeal as a cooking oil due to its wide range of health-promoting elements. Its ideal blend of monounsaturated and polyunsaturated fats makes it ideal for lowering harmful cholesterol levels. As a result, an increasing number of people are included it in their diet. The following are some of the health benefits of sunflower oil.
Groundnut Oil: Goober, pinder, groundnut, earthnut, and ground pea are all names for groundnut. Peanut oil is an edible oil that is naturally sweet and flavorful. Peanut oil that has been refined has a light yellow colour and a neutral flavour. Peanut kernels are pressed to extract this. Peanuts are consumed raw or roasted, and are used in cooking and baking in addition to extracting the oil. Peanut oil is high in energy, has a high burning and smoke point, and is rich in monounsaturated fats as well as vitamins A, D, and E. Groundnut oil, also known as groundnut oil or arachis oil, is a type of vegetable oil obtained from peanuts that is extensively used in cooking.
Rice Bran Oil: Rice bran oil is a growingly popular vegetable oil that has a number of advantages over normal vegetable oils used by millions of people across the world. Rice bran oil is extracted from the germ and husk of rice kernels, making it one of the most commonly available and popular foods on the globe. Rice bran oil is most often utilised in Asian civilizations, such as Japan and China, because rice is such a major item in those cultures' cuisines. Rice bran oil, on the other hand, is gaining popularity in other regions of the world due to its inexpensive cost and several health benefits associated with its use in food preparation.
INDIA EDIBLE OIL INDUSTRY
India's edible oil market grew at a rapid pace. In terms of edible oil imports, India is currently the world's largest. Some of the primary causes increasing edible oil demand in India are rising disposable incomes, rising urbanisation rates, changing dietary habits, and the rise of the food processing sector. Consumer health concerns about the increasing prevalence of coronary heart disease, diabetes, obesity, gastrointestinal disorders, and other ailments are driving demand for healthy edible oil in India. The market is also being boosted by a growing awareness of the numerous health benefits of organic and low-cholesterol edible oil. As a result, a number of regional firms are introducing omega-3, vitamin, and natural antioxidant-rich product versions.
Furthermore, shifting consumer dietary patterns and demanding work schedules have resulted in an increase in processed food consumption. The increased demand for edible oil as food preservatives and flavouring agents in the food processing sector is also propelling market growth in the country. Furthermore, rising consumer living standards, combined with a growing acceptance of international culinary trends, are raising demand for high-quality product varieties such as olive oil, sesame oil, flaxseed oil, and so on. Aside from that, the market is being propelled by the developing agriculture sector and the implementation of many projects aimed at increasing the country's oilseed production. Furthermore, the Indian government is working hard to increase domestic edible oil availability and reduce reliance on imports. The government, for example, has proposed the National Mission on Edible Oil (NMEO) to meet the country's edible oil consumption needs, such as sesame oil, groundnut oil, and sunflower oil, palm oil, and so on.
TOP PLAYERS WORLDWIDE
Adani Group
Agro Tech Foods Ltd.
American Vegetable Oils, Inc.
Anik Industries Ltd.
Archer Daniels Midland Company
Associated British Foods plc
Aveno NV
BCL Industries Ltd.
Borges International Group S.L.
Bunge Limited
Cargill, Incorporated Overview
Cereal Docks Spa
COFCO
Conagra Brands, Inc.
Emami Agrotech Ltd.
Fuji Vegetable Oil, Inc
Fytel Edible Oils Ltd
Gokul Agro Resources Ltd.
Gokul Refoils and Solvent Ltd.
Gujarat Ambuja Exports Ltd.
Kriti Nutrients.
Marico
Richardson International Limited
Sunflower Vegetable Oil, Inc.
The Adams Group Inc.
The Nisshin OilliO Group, Ltd.
Victoria Group
Vijay Solvex Ltd.