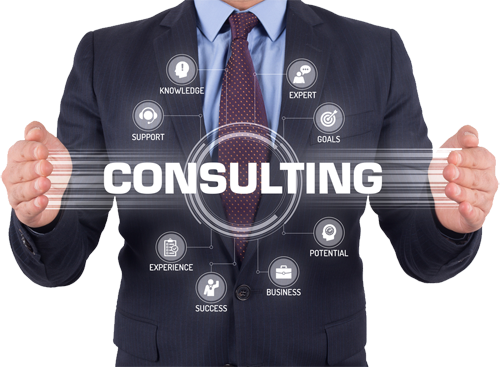 Get a Project Report
Profitable Business Ideas for Startups
Starting an Electric Vehicle Business:
The electric vehicle industry has grown rapidly in the last decade, with new businesses springing up every day to serve the car-buying public. And while most people know about large EV businesses like Tesla, Nissan, and Ford, there are dozens of smaller companies out there who are eager to sell you an electric vehicle (EV). So if you're interested in starting an electric vehicle business, then this page will show you the following questions before beginning the process.
What is Electric Vehicle Industry?
The electric vehicle industry includes all vehicles that use electricity as their primary propulsion system. It excludes vehicles such as locomotives and military vehicles where electricity is only used to provide power for an auxiliary engine. It also excludes hybrid vehicles, which combine two or more different power systems, such as internal combustion engines and electric motors; they are typically considered to be a subcategory of either diesel-electric or gas-electric hybrids. These types of vehicles have entered mass production, but aren't fully electric. Examples include hybrid electric vehicles (HEVs), plug-in hybrids (PHEVs), neighborhood electric vehicles (NEVs), city cars, buses etc.
Startups in Electric Vehicles industry
If you are interested in starting a business in electric vehicles, you are certainly not alone. Startups based on alternative energy are growing rapidly, particularly those focused on electric vehicles.
Due to high startup costs and high competition levels, we recommend either approaching electric vehicle startups for partnerships or developing core products before diving into the electric vehicle industry.
There is opportunity for entrepreneurs who can fill gaps in technology and develop electric car batteries at lower prices. This means there might be opportunities to provide charging stations or create apps that connect drivers with available charging stations.
Currently, there are more than two dozen startups developing EV technologies as well as working on business models for selling them. Most of these companies have been launched by entrepreneurs looking to capitalize on what they perceive as a growing trend towards more green technologies, particularly at a time when concerns about oil shortages and global warming have been increasing.
Types of Electric Cars
There are 4 (four) types of electric cars, with the following outline:
Battery Electric Vehicle (BEV)
Hybrid
Hybrid Electric Vehicle (HEV)
Plug-in Hybrid Electric Vehicle (PHEV)
Fuel Cell Electric Vehicle (FCEV)
Market Size of Electric Vehicles?
The market size of electric vehicles worldwide is expected to reach nearly 26 million in 2040. This represents a compound annual growth rate (CAGR) of 9% from 2015. Electric vehicles are beginning to make up a larger share of cars sold. In 2017, 1 million plug-in electric vehicles were sold, representing 16% of global light-duty vehicle sales. Most growth will be concentrated in China, Brazil and Europe.
Electric Vehicle Market in India
The Indian Electric Vehicle Market was valued at USD 5 billion in 2020, and it is expected to reach USD 47 billion by 2026, registering a CAGR of above 44% during the forecast period (2021-2026).
What Is The Growth Of Electric Vehicles?
If you think you'd be interested in running your own EV Business, here are some things you should know.
There Are Many Reasons People Love Their Electric Vehicles: One of the biggest reasons most people love driving electric vehicles is because they do not run on gasoline; rather, they run off electricity stored within battery-powered cars. If anything can be said for gasoline engines is that consumers tend to stay with them until something better comes along.
Key Advantages of Electric Vehicles Business
If you are looking to start a business that will earn you money, but can help save our planet at the same time, it's hard to beat electric vehicles.
They don't emit any greenhouse gases or other pollutants into our air. In fact, they may even generate a little bit of electricity for your home while you're driving them around town.
There are many advantages of electric vehicles over traditional gas powered cars and trucks including:-Cost Savings the cost of charging an electric vehicle is almost always less than filling up with gas. Drivers typically only have to fill up every two weeks on average whereas drivers fill up every few days with a gas powered car. Over a year's time drivers could spend upwards of $2,000 more on fuel costs alone by choosing a gas-powered car instead of an electric vehicle.-Cheaper Maintenance Electric vehicles generally require very little maintenance as compared to gasoline-powered cars and trucks.
How Entrepreneur India Can Assist You?
Entrepreneur India is a platform that enables innovators and entrepreneurs to connect with each other. Register on our website and we will provide you with more information about Electric Vehicles business opportunities, create new connections and help you start your own Electric Vehicles business.