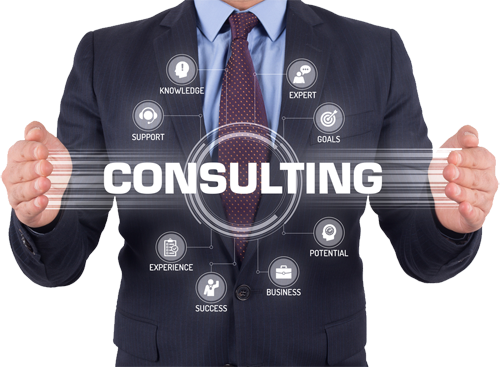 Get a Project Report
Top Lucrative Business Ideas for Startups
FOOD PROCESSING INDUSTRY
The food processing business is a mature industry that is going through a difficult time as a result of rising global food safety needs, rising food insecurity, and customer demand for higher quality and sustainability. The food processing business is a vital contributor to the health of many countries' economies. Similarly, the industry is influenced by both the local economy, where it manufactures, and the global economy, which affects food logistics, imports, and exports. Multiple external influences, such as economic trends, climate change, and demographic shifts, growing power markets, new trade agreements, and world population growth projections, all have a substantial impact on food processing.
AGRO PROCESSING INDUSTRY
An agro-industry is a business that converts bio-mass, or agricultural raw materials, such as ground and tree crops, animals, and fisheries, into edible or useable forms, improves storage and shelf life, increases nutritional value, and extracts chemicals for various use.
PROCESSED FOOD INDUSTRY:
Processed food is food that has been transformed by freezing, baking, or drying. Due to rising population and consumer purchasing power, the processed food business in Asia Pacific is rapidly expanding. India's consumer spending on processed foods is likely to rise. The processed food industry's growth drivers in India and China include cost competitiveness and raw resource availability.
INSTANT FOOD:
Instant food is typically precooked food that requires minimal preparation prior to consumption. Tea, coffee, milk, soups, precooked cereal goods, potatoes, and other instant or dried meals that quickly rehydrate when water is added.
CANNED FOOD INDUSTRY:
Canning is the process of preserving foods for lengthy periods of time by sealing them in airtight vessels such as jars (jars like Mason jars, and steel and tin cans). The global canned food market is predicted to grow at a rate of 3.8% over the next five years. The growing desire for organic canned fruits and veggies, as well as a concentration on social media marketing and promotions, are all contributing to the global canned fruit and vegetable industry's income generators.
READY TO EAT FOOD:
Ready-to-eat (RTE) foods are pre-cleaned, pre-cooked, and generally packed foods that are ready to consume without any prior preparation or cooking. To ensure food safety, RTE meals should be in an edible form without the need for extra preparation, according to the 2009 US Food Code (FDA, 2009). Ready-to-eat food is regarded as the most convenient alternative to ordinary meal, as it may be consumed at any time (such as during breakfast, lunch, or dinner). The global market for ready-to-eat foods is expected to rise at a CAGR of 4.3% during the next five years.
PACKAGED FOOD:
A bakery, dairy goods, canned, frozen processed food, ready-to-eat meals, diet snacks, processed meat, health items, and drinks are among the packaged foods. The growing popularity of packaged foods has prompted many more companies to introduce new goods and varieties. The global packaged food market is expected to develop at a 7.43% compound annual growth rate (CAGR).
FOOD PROCESSING INDUSTRY IN INDIA:
The Indian food sector is on the verge of a massive expansion, with its contribution to global food commerce expanding year after year. Because of its enormous potential for value addition, the food sector in India has emerged as a high-growth and high-profit sector, particularly in the food processing business. The Indian food processing sector, which accounts for 32 percent of the country's overall food market and is rated fifth in terms of production, consumption, export, and predicted growth, is one of the country's largest sectors. It contributes 8.80 and 8.39% of GVA in manufacturing and agriculture, respectively, as well as 13% of India's exports and 6% of total industrial investment. The Indian gourmet food business is currently worth US$ 1.3 billion and is expected to develop at a 20% compound annual growth rate (CAGR). The organic food market in India is predicted to triple in size.
MARKET OUTLOOK:
The food processing market is predicted to grow at a rate of 4.3% each year. The beverage, dairy, meat & poultry, convenience food & snacks, fruits & vegetables, and seafood industries all have potential futures in the food processing business. Increasing demand for ready-to-eat food products, changing lifestyles, and an increase in nuclear families and working women are the main drivers of this industry. India, Indonesia, China, and Malaysia are among the growing markets that will increasingly fuel global growth. In these markets, both exports and imports of food and beverage items are fast increasing. To be closer to an expanding client base, manufacturing and processing will increasingly transfer to these areas.
The global agriculture market is predicted to increase at a 6%compound annual growth rate (CAGR). The increase is primarily due to companies reorganizing their operations and recovering from the impact of COVID-19, which had previously resulted in restrictive containment measures such as social distancing, remote working, and the closure of commercial activities, all of which created operational challenges. 
Top Players Worldwide
Nestlé
PepsiCo, Inc.
Parle Agro (India)
Anheuser-Busch InBev
Britannia Industries limited (India)
Tyson Foods
Sysco Corporation
Archer Daniels Midland Company
Vadilal Industries limited (India)
Cargill