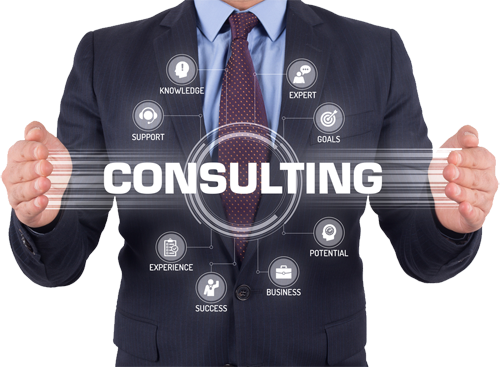 Get a Project Report
Profitable Business Ideas for Startups
GLOBAL HOSPITALS MARKET
The global hospital market is predicted to increase at a 6.70 percent compound annual growth rate (CAGR). Ownership, kind of services, bed capacity, region, and company have all been used to segment the global hospital market. This is due to the expanding geriatric population, which is afflicted with a variety of chronic ailments such as cancer, diabetes, cardiovascular disease, and renal disease, among others. As a result, the number of patients in need of therapy has grown. Furthermore, rising healthcare expenditures by governments around the world, as well as the penetration of large hospital chains, are likely to drive market expansion in the coming years. Furthermore, rising awareness and developments in diagnostic technologies are likely to provide up significant market growth prospects.
Super Speciality Hospitals Industry
The healthcare market for specialty hospitals is expected to develop at a CAGR of 2.8 percent. Hospitals that specialise in treating a certain medical disease or illness are known as specialty hospitals. At first, there were only children's or women's speciality hospitals specialised to women's and children's health. With the advancement of technology, specialist hospitals dedicated to a certain ailment, such as a cardiac specialty hospital or a cancer specialty clinic, are now available. There has been an increase in the need for specialised inpatient and outpatient care. Specialty hospitals play a critical role in treating patients who require specialised treatment, providing high-quality care, ensuring patient safety, and improving access. The rising prevalence of chronic diseases, the developing public-private cooperation in the healthcare industry, and the growing elderly population are all expected to boost the market's growth in the future years.
The global Hospitals and Clinics market grew at an annual pace of 8.2 percent. Emerging market expansion, health-care reforms, and technical advancements all contributed to growth during the historical period. Low healthcare access, immunisation programmes, and improved sanitation were all factors that hampered growth during the historic period. Population growth, ageing, better healthcare access, economic growth, and an increase in lifestyle diseases will all fuel growth in the future. Government rules and budget constraints are two factors that could limit the market's future growth. Increase in Lifestyle Diseases– As people's lives change and the number of sedentary employment rises, the illness profile of the global population shifts. Noncommunicable diseases such as cancer, diabetes, and heart disease are becoming more common.
HEALTHCARE INDUSTRY IN INDIA
Hospitals, medical devices, clinical trials, outsourcing, telemedicine, medical tourism, health insurance, and medical equipment are all part of India's healthcare industry. The Indian healthcare market is predicted to develop at a 39 percent compound annual growth rate (CAGR). Due to expanding coverage, services, and increased spending by both public and private entities, the business is growing at a breakneck speed. The healthcare market in India is being driven by a growing incidence of lifestyle diseases, rising demand for affordable healthcare delivery systems due to rising healthcare costs, technological advancements, the emergence of telemedicine, rapid health insurance penetration, and government initiatives such as e-health, as well as tax benefits and incentives. An increasing middle class, combined with an increase in the prevalence of new diseases, is driving greater demand for health insurance. With rising demand for inexpensive and high-quality healthcare, health insurance penetration is expected to rise in the future years.
India is a land brimming with prospects for medical device companies. With massive capital investment in advanced diagnostic facilities, the country has also become one of the main destinations for high-end diagnostic services, catering to a larger part of the population. Furthermore, Indian medical service consumers have become more aware of the need of maintaining their health. The Indian healthcare industry is extremely diverse, with potential in every segment, including providers, payers, and medical technology. Businesses are looking for the latest dynamics and trends that will have a favourable impact on their business as the competition grows. In India, the hospital industry is increasing at a CAGR of 16–17%.
Covid Impact on Healthcare Industry
The spread of COVID-19 has significantly increased the demand for developing hospital networks in different countries around the globe. The pandemic has illustrated that there is a dire need of building new hospital facilities with COVID-19 care services, especially in countries which are badly hit by the pandemic. Also, an increase in demand for hospital beds is observed. Hence, the new hospitals that are being developed should have the availability of a large number of hospital beds. 
TOP PLAYERS WORLDWIDE
AIIMS (All India Institute of Medical Sciences), New Delhi
PGIMER, Chandigarh
Christian Medical College, Vellore
Apollo Hospital, Chennai
Medanta, The Medicity, Gurgaon
Fortis Hospital, Kolkata
Lilavati Hospital, Mumbai
Jawaharlal Institute of Postgraduate Medical Education and Research, Puducherry
Sankara Netralaya, Chennai
Encompass Health Corporation
Kindred Healthcare Inc
Memorial Sloan-Kettering
Steward Health Care System LLC
Belhoul Speciality Hospital
Advanced Specialty Hospitals