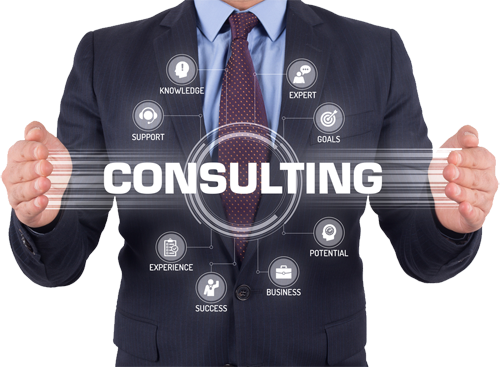 Get a Project Report
Benefits of Business Consulting Services
Have you ever considered business consulting services? Have you asked yourself, what are the benefits of business consulting services? If not, now may be the perfect time to do so. Business consulting services provide valuable insight into aspects of your business you may have overlooked in your early start-up phase, and they can help you build an effective plan to generate revenue while simultaneously cultivating loyal customers.
Companies of all sizes can benefit from the services provided by business consultants, and there are many reasons why you should consider hiring one for your company as well.
Here are the top benefits of Business Consulting Services you should know about.
NPCS is a well-known technical consultancy that focuses on Project Reports Compilation in this ever-changing market, and we have been following a strict system and procedure to ensure only top quality in accordance with our clients' expectations.
Extensive Knowledge of the Market
A consultant holds enough information about the marketplace. They have got clear information of the market where the agency operates. While a company hires a consultant of the applicable enterprise, they are skilled in their discipline, subsequently they have substantial information from the various subjects. With a stable angle of what your competitors and other businesses are doing, a consultant will make sure to point out the failings of an enterprise and make sure a higher competitive facet to take your business to a brand new level.
Devising Strategic Planning
Business proprietors and higher management are normally busy with business operations, this is one of the foremost reasons for not having time to plan and execute new things. But with the help of consultants on the board, a business does not need to worry about the strategic planning. The experts are always ready to dedicate their valuable time in devising strategies on a commercial enterprise retaining the goals of a business in consideration for the enterprise growth.
Accomplishment of Goals
The employees of the company sometimes get too busy with their business activities that the short term goals of a business are left behind. Also, at instances employees frequently get indignant with the additional duties specifically if they're inexperienced. With the help of a consulting service a business can save a good amount of money and time. As the consultant can train the employees and help them in executing strategies that provide profit to a business.  A consultant will assist you reap the goals seamlessly.
Competent Solution by Third Party
The owners of a business are frequently too close to see the troubles, which is why they grow to be blind. But by hiring consultants, they will likely get to peer into the problems that have been right below the nose of the enterprise proprietor. Moreover, they are third parties; this is why they provide impartial solutions. This without a doubt helps within the case of a circle of family-owned organizations where relationship dynamics can create difficulty in taking decisions without talking complete honesty and brazenly. Perhaps, a neutral and veteran consultant could have the ability to speak overtly approximately the troubles.
Exploring new Capabilities and Tenacities with NPCS
The business consulting service of NPCS has many advantages: all the team experts have hands-on experience with new abilities and tactics. Similarly to this, they are also acquainted with the new advancements, methodologies, and techniques that help a startup develop and live to tell the tale inside the high-quality possible manner. Their process is smooth and professional, specialists can help bring forward to benefit an entrepreneur.
Niir Project Consultancy Services (NPCS) can prepare project reports on any business idea you have. The project report includes all part of the business, from market analysis to confirming the availability of numerous necessities such as equipment and machinery, raw materials, and financial projections. Engineers, project consultants, and industrial consultancy businesses from all over the world have profited from the NPCS project report. NPCS also publishes technological, technical, reference, self-employment and startup publications, a directory, company and industry database, and much more, all of which may be found on the official website.