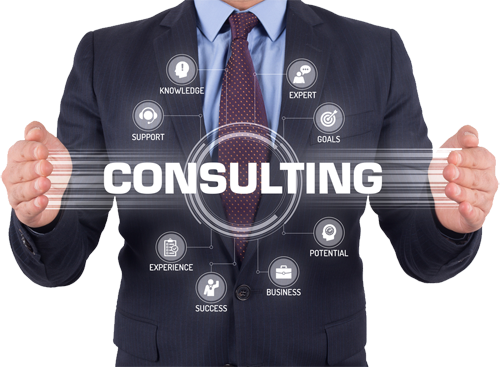 Get a Project Report
Top Lucrative Business Ideas for Startups
LITHIUM-ION (LI-ION) BATTERY INDUSTRY
A lithium-ion (Li-ion) battery is a high-performance battery that uses lithium ions as one of its electrochemical components. During a discharge cycle, lithium atoms in the anode are ionised and separated from their electrons. Lithium ions pass from the anode to the cathode through the electrolyte, where they recombine with their electrons to become electrically neutral. Lithium ions are small enough to pass through a micro-permeable separator between the anode and the cathode. Li-ion batteries can store a lot of charge and have a lot of voltage per unit mass and volume, thanks to lithium's small size (third only to hydrogen and helium). Li-ion batteries' electrodes can be built of a number of materials. Lithium cobalt oxide (cathode) and graphite (anode) are the most common combination, which may be found in cellphones and computers. Other cathode materials include lithium manganese oxide (used in hybrid and electric automobiles) and lithium iron phosphate. In Li-ion batteries, ether (a class of organic chemicals) is commonly used as an electrolyte.
LITHIUM-ION BATTERY TYPES
Lithium Cobalt Oxide
Lithium Manganese Oxide
Lithium Iron Phosphate
Lithium Nickel Manganese Cobalt Oxide
Lithium Titanate
WHAT ARE SOME ADVANTAGES OF LI-ION BATTERIES?
Compared to other high-quality rechargeable battery technologies, Li-ion batteries provide a number of benefits (nickel-cadmium or nickel-metal-hydride). They have one of the highest energy densities of any battery technology available today (100-265 Wh/kg or 250-670 Wh/L). Li-ion battery cells can also deliver 3.6 volts, which is three times higher than Ni-Cd or Ni-MH technology. This means they can deliver a significant amount of current for high-power applications, which is a positive thing. Li-ion batteries are also low-maintenance because they do not require regular cycling to maintain their life. Li-ion batteries do not have a memory effect, which is a potentially dangerous phenomena in which a battery might "remember" a lower capacity after repeated partial discharge/charge cycles. This gives it an edge over Ni-Cd and Ni-MH batteries, which have the same problem. Furthermore, Li-ion batteries have a low monthly self-discharge rate of 1.5-2 percent. They are easier to dispose of because they don't contain the toxic cadmium found in Ni-Cd batteries. Because of these advantages, Li-ion batteries have surpassed Ni-Cd batteries as the market leader in portable electronic devices (such as smartphones and laptops). In some aerospace applications, such as the new and more environmentally friendly Boeing 787, where weight is a major cost factor, lithium-ion batteries are used to power electrical equipment. The potential for Li-ion technology to be used in battery-powered cars holds a lot of promise in terms of renewable energy. Li-ion batteries are used as the principal fuel source in the Nissan Leaf and the Tesla Model S, which are now the most popular electric vehicles.
MARKET IN INDIA:
In India, the market for lithium-ion batteries is predicted to develop at a 12.47 percent compound annual growth rate (CAGR). The nation's aim to become one of the greatest marketplaces for the manufacturing of electronic products, which is linked to the creation of lithium-ion batteries, especially in smartphones and electric cars, is driving lithium demand in India. To help achieve this aim, India's government announced plans to expand its national battery manufacturing and value-adding capabilities in order to reach its EV adoption ambitions. The government is preparing to issue tenders for the construction of a 50-gigawatt battery manufacturing plant, which will cost roughly $50 billion.
On this, the annual subsidy outlay is anticipated to be INR 700 crore. In addition, the administration wants to eliminate import duties on lithium-ion batteries. As a result, the manufacturer will be able to produce new advanced cell chemistry.
During the projected period, the Indian lithium-ion battery market is expected to see considerable growth in the automotive category.
The Indian government has set a lofty goal of 30 percent electric vehicle sales across all modes by 2030. As a result, India's lithium-ion battery market is likely to benefit significantly from the country's move toward broad adoption of electric vehicles.
India's intentions to increase domestic battery manufacture are expected to strengthen the lithium-ion battery market in the country.
GLOBAL LITHIUM-ION BATTERY MARKET:
Over the next five years, the worldwide lithium-ion battery market is expected to grow at a CAGR of 13.0 percent. The market's growth can be attributed to increased demand for lithium-ion batteries in electric vehicles (EVs) and grid storage, since they offer high-energy density and lightweight solutions. Due to a growth in the registration of electric vehicles and a decrease in the price of lithium-ion batteries, the market size is predicted to grow throughout the forecast period. Furthermore, a growth in EV sales and a shift in client preferences are expected to propel the industry. The increasing number of solar and nuclear power plants, as well as the launch of wind energy projects, are likely to drive market growth. The lithium-ion battery market is expected to develop as off-grid installations expand in the United States, India, China, and Germany, as well as the growing use of Li-ion batteries in medical equipment.
TOP PLAYERS WORLDWIDE:
BYD Company (China)
LG Chem (South Korea)
Panasonic (Japan)
Samsung SDI (South Korea)
BAK Group (China)
GS Yuasa Corporation (Japan)
Hitachi (Japan)
Johnson Controls (Ireland)
Toshiba (Japan)
Lithium Werks (The Netherlands)
CALB (China)
SAFT Groupe (France)
VARTA Storage (Germany)
Farasis Energy (California)
Sila Nanotechnologies (California)