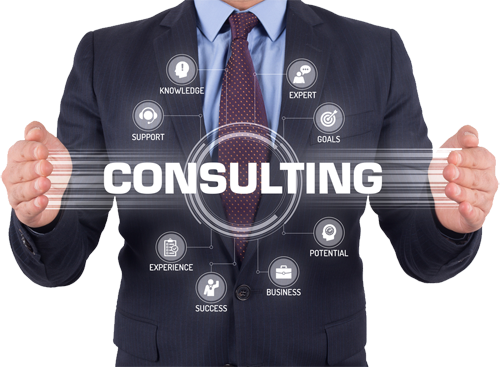 Get a Project Report
Profitable Business Ideas for Startups
GLOBAL LIVESTOCK FARMING INDUSTRY:
Livestock refers to any breed of animal farmed for commercial purposes. This category includes domestic, semi-domestic, and wild animals. Domestic animals include alpacas, camels, cats, cows, dogs, donkeys, horses, mules, and sheep. Bison is an example of a wild animal, while reindeer is an example of a semi-domestic animal. The economic worth of cattle includes meat, dairy products, fibre, and fertiliser. Wool and mohair are produced by sheep and goats, respectively. Fertilizer, often known as manure, is used in the production of firewood and plaster, as well as on fields to increase crop yields. Over the next five years, the global livestock and meat market is predicted to rise at a CAGR of 4.2 percent. Dairy, egg, and meat sales have risen dramatically as a result of an increase in meals prepared at home while schools, businesses, and restaurants close. It has become harder for cattle companies to meet increased demand due to supply chain disruptions. Human, animal, and environmental welfare in several countries were swiftly impacted by clusters of cases among workers in meat processing industries, causing factory closures, and the implications can be seen all the way down the food chain. 
ENTREPRENEURIAL OPPORTUNITIES
From the ancient age, domestic livestock keeping has been a lucrative income source for human beings. These days, livestock farming is definitely a profitable business both large-scale and small-scale. Animal farming or livestock farming is a profitable business worldwide. The demand for livestock products is increasing rapidly. The major reasons are the immense growth of population, income growth, rapid urbanization, and the production response in different livestock systems. Animal husbandry practices have varied widely across cultures and time periods. The recent World Trade Organization (WTO) agreements have opened new vistas for agricultural development and diversification and, in turn, agri-business in the member countries including India. As such, increasing opportunities have emerged for developing entrepreneurship in agri-business sector especially agriculture, horticulture, floriculture, sericulture, animal husbandry and veterinary, fishery, etc.
Asia- Pacific Is Leading the Market
Asia-Pacific, notably China, is experiencing fast growth in the global cattle and meat market. This is because Chinese consumers' eating preferences have shifted as their lifestyles have gotten more fast-paced. In addition, disposable incomes have risen. The consumption of processed meat has been steadily increasing in unison with rising income, which drives the meat industry in the country. Due to land, feed, water, and supply chain constraints, China must import a large portion of its meat from Australia, Brazil, Uruguay, and Argentina. Demand for low-temperature meat products influenced by Western culture, such as bacon and ham, is driving the meat business in China, thanks to the country's expanding modernisation and urbanisation. China eats 49% of the world's pork and 28% of the world's meat, considerably outperforming Europe and the United States, which consume 21 and 9.7 million metric tonnes of pig and beef, respectively. As a result, the beef and meat industries are predicted to grow in response to consumer demand in China.
INDIAN LIVESTOCK INDUSTRY:
India's livestock sector is responsible for a significant share of the world's livestock resources. The cattle industry contributes to the country's national economy and socioeconomic growth. It also has a lot of promise and, in recent years, has made a substantial contribution to the agricultural economy. In terms of dairy, fishery, wool, poultry, and other items production, value addition, and export, the livestock sector is performing well. Livestock is a secondary source of income for many Indian families, particularly the resource-poor who retain a limited number of animals. Agriculture is a source of income for a large number of illiterate and unskilled people in India. The animals provide social security to their owners in terms of their social rank.
Contribution of Livestock to People
Food: Milk, meat, and eggs are among the foods produced by cattle for human use. India is the world's largest producer of milk.
Fibre and skins: Wool, hair, hides, and pelts are all produced as a result of livestock. The most important product with a strong export potential is leather.
Draft: Bullocks are an important part of Indian agriculture. Despite significant advances in the use of mechanical power in Indian agricultural operations, the Indian farmer, particularly in rural regions, continues to rely on bullocks for a variety of agricultural tasks.
Dung and other animal waste materials: Dung and other animal wastes are excellent farmyard manure, with a market value of several crores of rupees.
Storage: Livestock is also used to control brush, plants, and weeds biologically.
Weed control: Because of their ability to dispose of livestock in an emergency, livestock is referred to as a "moving bank."
INDIAN ANIMAL HUSBANDRY INDUSTRY
The animal husbandry market in India is expanding at a CAGR of 6.6 percent. The agricultural practise of breeding and raising cattle is referred to as animal husbandry. Broiler meat, eggs, buffalo meat, sheep/goat meat, pig meat, wool, and animal skin are all products of animal husbandry. The expansion of the food services industry, such as restaurants and fast food places, is also having a favourable impact on meat consumption in the country. In the future years, the number of restaurants and fast food locations providing non-vegetarian food is likely to rise. India's leather business is a huge market with one of the fastest growing leather marketplaces in the world. We anticipate that the robust expansion in the leather market would boost demand for hides and skin, which are utilised as raw materials in the production of leather. India's woollen fabric sector is expanding, both in terms of domestic consumption and exports.
TOP PLAYERS WORLDWIDE
Agri Beef
AZA International SRL
Bayer Animal Health China
China Animal Husbandry Group
Dairy Farmers of America
Heforma GmbH
New Hope Liuhe Co. Ltd.
Nutri Bio Solutions
Pilgrim's Pride
Smithfield Foods