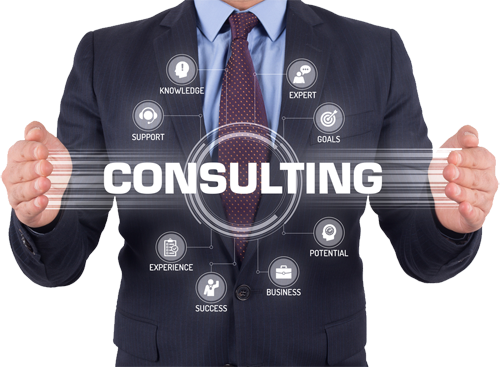 Get a Project Report
Profitable Business Ideas for Startups
GLOBAL PLASTICS AND POLYMERS INDUSTRY
Plastics and polymers are among the most essential and widely utilised chemicals in both industrial and consumer industries. Plastics and polymers are made by chemically joining one or more "link" chemicals to form lengthy chains of chemically bonded molecules known as polymers. Coatings, lubricants, consumer goods, aerospace, building materials, and other consumer products are made with them. Polymers and plastics are being employed as a cost-effective, high-performance, and light-weight alternative to traditional metal or mineral-based products. Recently, bio-based plastic has gained popularity among consumers and producers. Bio-based plastics are created from renewable or non-petroleum basic ingredients and have a high degree of recycling potential. Driving demand for bio-based plastics is part of cost optimization. The packaging industry, for example, has been a leader in the adoption of bio-based plastics for processed food packaging. 
TYPES OF PLASTICS AND POLYMERS
Nylon
Polyester and Synthetic Fibers
Polyethylene
Polypropylene
Polyurethane
Rubber
Bioplastics
Expandable Polystyrene
Polystyrene
Polycarbonate 
SYNTHETIC RESINS
Synthetic resins will rise at a 5.09 percent compound annual growth rate (CAGR). Prices will rise by 5% to 7%, and suppliers will have a moderate amount of bargaining power in this market. The demand for diverse synthetic resins is steadily expanding due to their wide range of applications and uses, such as in the production of paints, inks, coatings, and adhesives. Synthetic resins are one of the most important raw ingredients used in the paint, ink, and coating industries. The synthetic resin business is well-established, with well-known and well-established products, applications, and processes. FRP, transportation vehicles, pipes, tanks, consumer goods, marine accessories, paints and coatings, electrical and electronics, construction, wind turbine, adhesive, and other uses are the most common. Because of new uses and demands, the resin industry is likely to increase in the near future.
EPOXY RESINS INDUSTRY
The epoxy resins market is expected to grow at a rate of more than 6% each year. Epoxy resins are reinforced polymer composites made from petroleum; they are the product of a reactive process involving epoxide units on their own. Due to the continuous growth of the construction industry, the Asia Pacific region occupies a substantial proportion of the epoxy resin market. The region's growing car manufacturing operations are driving up demand for epoxy resin. Furthermore, the consumer electronics industry's rise in nations like India, China, South Korea, and Japan is boosting the industry's growth. Aside from that, North America is experiencing quick growth as a result of increased investments in the chemical industry in the United States, which is assisting market expansion. The epoxy resin industry is also benefiting from the increased demand for consumer goods in the region as a result of the region's high per-capita income. Epoxy resins are utilised as an adhesive in solar panels while preserving them from adverse weather conditions, fueling market growth as the focus on renewable and clean energy increases the usage of solar energy.
INDIA PLASTICS AND POLYMER INDUSTRY
The plastics and polymer sector in India is expanding at a rate of 7.3 percent per year. Because of its low-cost manufacturing, India is known around the world as a plastics hub. The Plastic Industry is driven by low labour costs, easy availability, and low raw material costs, as well as a weak currency. India is one of the world's top producers of plastic and is set to overtake China as the world's third largest producer. Polystyrene was the first plastic to be produced in 1957. There are currently over 2000 plastic exporters in the country, as well as over 30,000 production plants, the majority of which are small or medium-sized businesses. In India, the plastic sector employed 4 million people. Raw materials, laminates, plastic-moulded extruded goods, leather fabric and sheets, polyester films, moulded/soft baggage items, writing instruments, plastic woven sacks and bags, fishnets, and polyvinyl chloride are all produced by the country's plastic industry (PVC), Packaging, consumer items, sanitary fittings, tarpaulins, electrical accessories, travel ware, laboratory/medical surgical ware, and others are only a few examples.
GLOBAL MARKET OUTLOOK
The Global Plastics Market is expected to increase at a CAGR of 4.2 percent over the next five years. Petrochemicals and renewable sources such as cotton fibres and grain are used to make plastics, also known as polymers. The majority of these polymers are made up of carbon chains with nitrogen, oxygen, or sulphur added to them. Because of their adaptability, moldability, ease of manufacturing, lightweight, low cost, and waterproof nature, they are employed in the creation of a wide range of items ranging from paper clips to spacecraft. The ability to be repeatedly moulded by the application of heat divides these materials into two categories: thermo polymers and thermosetting polymers. They are also known as biopolymers since they are manufactured from renewable biomass sources such as maize starch, sawdust, vegetable fats and oils, and food waste. Manufacturers have been pushed to employ renewable sources due to the depletion of typical polymer sources like as natural gas and petroleum.
The Global Polymers Market is expected to increase at a CAGR of 5.1 percent over the next five years. Polymer is a widely utilised chemical product in practically every industry, including medical, aerospace, packaging, automotive, construction, electrical appliances, and the medical sector, and as a result, the worldwide polymers market is booming. Because of their great performance, cost-effectiveness, and light weight, polymers are commonly employed as a substitute for metal and mineral-based products. The growing retail sector and thriving e-commerce business are driving need for more packaging materials, which is influencing the polymers market's importance. Consumers' rising interest in renewable feedstock and biopolymers has led to the development of various alternatives to standard plastics, which in turn boosts polymer demand. Furthermore, the Polymers Market is being driven by rising demand for polymer in the electronic industry for the manufacture of various electrical parts such as switches and sockets.
TOP PLAYERS WORLDWIDE
BASF
Covestro
DowDupont
ENI
Exxon Mobil
INEOS
LG Chem
LyondellBasell Industries
SABIC
Saudi Basic Industries
Finolex Industries Limited
GAIL India Limited
Haldia Petrochemicals Limited
Reliance Industries Limited
LG Polymers India Private Limited
Plastiblends India Limited