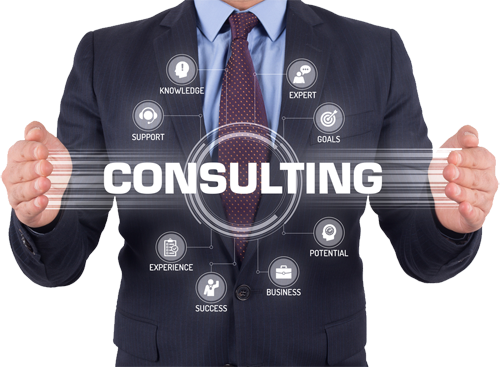 Get a Project Report
Profitable Business Ideas for Startups
BUSINESS OPPORTUNITIES IN ASIAN COUNTRIES:
With nearly 4.5 billion people, Asia is the most populous region on the planet, accounting for almost two-thirds of the global population. It has had a significant technological boom in recent decades, and its economies have remained reasonably stable. Many of the region's economies are growing faster than those of Western countries, and recent estimates anticipate that Asian economies will surpass those of the rest of the globe. One of the numerous reasons why you should choose Asia as your next international expansion opportunity is its rapid economic growth and stability. 
DOING BUSINESS IN BANGLADESH
Low production costs, a large and rapidly growing home market of 160 million consumers, an enthused and rapidly emerging private sector, and tremendous international export success, particularly in the garment industry, are some of the factors that have prompted international companies to concentrate their efforts in Bangladesh. Bangladesh has become one of the world's most cost-effective production centres due to its cheap production costs. Bangladesh is quickly becoming one of the world's most popular outsourcing destinations, with a big number of Chinese corporations flocking to the country in search of low-cost labour. Bangladesh is strategically placed near India, China, and ASEAN markets, and as an LDC, it enjoys tariff-free access to a number of areas and nations. Currently, 60% of the population is under the age of 24, and the labour force is growing at a rate of about 1 million individuals every year.
DOING BUSINESS IN BHUTAN
Bhutan's economy is built on agriculture and forestry, which provide a living for more than 60% of the country's people. Subsistence farming and animal husbandry make up the majority of agriculture. Rugged mountains dominate the landscape, making road and other infrastructure construction difficult and costly. Bhutan's hydropower potential and tourism appeal are important resources. Bhutan's government has made some headway at increasing the country's productive base and improving social welfare. Bhutan is implementing model education, social, and environmental programmes with the help of global development agencies. The government's desire to conserve the country's ecology and cultural traditions is reflected in each economic programme. For example, the government encourages affluent, ecologically conscious travellers to visit as part of its cautious expansion of the tourist sector. Foreign investment continues to be hampered by detailed controls and ambiguous policies in areas such as industrial licencing, trade, labour, and finance.
DOING BUSINESS IN INDONESIA
For individuals who are truly interested in beginning a business in Indonesia, there are numerous chances. Indonesia is seen as Asia's future economic powerhouse. As a result, the country is seen as a desirable place for regional commercial prospects. There are numerous business chances in Indonesia that can be exploited at any time by those who recognise the opportunity. One of the main reasons for the plethora of business prospects in Indonesia is that the government has made significant efforts to provide such opportunities to both locals and foreigners. The Indonesian government has taken a number of initiatives to improve the country's infrastructure and make doing business in the country easier. Indonesia's economy has risen gradually over the last decade as a result of these initiatives. This steady rate of economic growth also helps to expand the amount of business opportunities available in Indonesia.
Many business owners and entrepreneurs will be interested in conducting commercial operations in a country with a stable economy. Indonesia is one of these countries, and the economy's regularity and stability contribute to the country's enhanced commercial chances. Entrepreneurial activities are not difficult to take out in Indonesia. Because of the sheer size of its customer base, this is the case. Indonesia's population is estimated to be at 264 million people.  As a result, the country's market is brimming with customers who have yet to be reached. As a result, it should come as no surprise that many of Indonesia's most lucrative business prospects are consumer-related. Furthermore, in recent years, the average Indonesian consumer's purchasing power has increased. This increase in purchasing power has resulted in a greater desire to spend money on certain goods and services, a desire that ambitious business owners and entrepreneurs may satisfy. 
DOING BUSINESS IN MYANMAR
Myanmar's economy is still developing, with a nominal GDP of $63.14 billion and a purchasing power adjusted GDP of $244.37 billion. Myanmar is an agrarian country with plenty of water and fertile land. Given Myanmar's landscape profile, geographic proportions, and climatic zones, perennial plants, as well as crops like rice, pulses, and beans, fruits, and vegetables, can be easily grown. Myanmar's government wants to turn its primarily traditional agricultural economy into a viable and long-term agro-economy. The following are some of Myanmar's most important opportunities:
Aquaculture and Fisheries
Agriculture
Urbanisation
Tourism and Hospitality
Power
Manufacturing Industry
Infrastructure Material
Forestry-Based Industries
DOING BUSINESS IN NEPAL
Energy- Hydropower, Green Energy and More
Natural resources abound in Nepal, making the country attractive for future investment. Its year-round water features, like as lakes and rivers, and a large forest cover that provides a pleasant environment attest to the country's energy potential, with substantial hydropower being one of them!
Agriculture
Nepal is an agriculture-based country with a lot of promise in the agricultural industry. The country produces a wide range of crops throughout the year and is well-known for its traditional organic agricultural methods. Agriculture, most analysts say, will be one of the top Nepali industries with great investment potential over the next 20-30 years, owing to its vast potential and expanding middle-class population.
Tourism
The Nepalese economy is based on tourism. Tradition, tradition, and Nepal's world-famous tourism centres (some of which are UNESCO World Heritage Sites) all attest to the country's tourism potential. The government has made significant progress over the years and is now aiming for a 2 million visitor arrival target as part of its Visit Nepal 2020 campaign. The country is also keen on developing new regions as tourism centres as part of its tourism development objectives, which presents an opportunity for potential investors. Medical tourism is another important sub-area that connects the tourist and healthcare sectors and has a lot of opportunity for investment.
Hotel & Hospitality
Increased public travel throughout a country's iconic locations is a sign of increased tourism activity. This has a direct impact on the growth of that market's hotel and hospitality business. The same is true in Nepal. Increased tourism activities prompted the country to invest heavily in its hotel industry in order to attract visitors. To this purpose, the government is advocating for more investment in the creation of luxury hotels that meet the needs of tourists of all types. In Nepal's hotel and hospitality industry, there are numerous possible investment prospects.
Mining
Another area in which Nepal has a lot of opportunity for investment is mining. The demand for precious metals is driven by rising food inflation and a desire for luxurious living among the general public. Furthermore, money savings include the investing of precious metals in banks for high profits. Aside from that, metals are required in the manufacture of electronic and electrical equipment, among other things. All of these considerations indicate that metals will be in high demand. As a result, the mining business has enormous investment potential. Experts feel that the Nepali mining industry has a bright future.
Food
Everyone seeks quality food in order to live in a safe and secure environment. Despite its agri-based economy, Nepal frequently encounters issues in the food business, such as a lack of supplies, the inability to store agricultural produce, the use of poor farming methods, and giving the right food to children, to name a few. As a result, investment in the food sector can address the aforementioned issues while also completing the industry's infrastructure in order to provide high-quality, healthful food.
Start-ups & SMEs
The start-up culture is rapidly sweeping the globe. Nepal, with its big youth population, is unquestionably a country with enormous start-up potential. At times, all of the ideas that arise may not have financial backing. This is where investment comes into play. Potential investors have numerous options to invest in Nepal's start-up economy, which is currently booming due to a surge in youth interest in creating something new. Furthermore, many Small Medium Enterprises (SMEs) are in desperate need of financial assistance to continue their operations.
DOING BUSINESS IN PHILIPPINES
The Philippine economy fared better than any other ASEAN country during the global economic downturn. Apart from being largely unaffected by the global financial crisis, the Philippines benefited from strong domestic demand, minimal reliance on exports, and huge inflows of remittances from millions of Filipinos working abroad, all of which helped to buffer the impact of the global economic downturn. With a 6.9% annual growth rate, the Philippines is one of Asia's best-performing economies and an increasingly appealing investment location. Export growth has been solid, and public spending has improved, allowing the economy to outperform market predictions. The Philippines' economic prosperity is due to a large home customer base of 100 million people as well as remittances from eight million Filipinos working overseas. The country is the world's largest centre for business process outsourcing and boasts a robust industrial sector based on the manufacturing of electronics and other technological components for overseas firms, thanks to a young, skilled, and English-speaking workforce. It has abundant natural resources, including chromite, nickel, copper, coal, and oil deposits. The Philippine government is working to enhance the business climate by making it easier to register a business and taking other steps to attract more foreign investment.
DOING BUSINESS IN SRI LANKA
Sri Lanka has the most liberalised economy in South Asia, with various open-market, free-trade policies, making it the greatest environment to do business. Furthermore, multinational business owners/investors in Sri Lanka are given complete ownership of the investments they undertake. Around twenty-eight nations have bilateral investment protection agreements, while nearly thirty-eight countries have bilateral double-taxation avoidance agreements. The country has a comprehensive and transparent regulatory and legal system that ensures foreign investments are safe.
Free Trade Agreements with Key Global Markets
Strategic Location—Ideal for Doing Business
Booming Economy
The system inhibits private sector growth
The system inhibits private sector growth
Trade facilitation reform and private sector growth in Sri Lanka are linked 
DOING BUSINESS IN VIETNAM
As one of the world's fastest-growing economies, Vietnam has become a strategic location for many foreign investors. Vietnam is drawing businessmen from all over the world for a variety of reasons, not the least of which is its comparatively inexpensive yet highly qualified populace. Vietnam's performance in terms of development has been steadily improving. The following are some major highlights from the recent business environment in Vietnam: In 2021, Vietnam's GDP expanded by 2.91 percent. For Vietnam's prospective corporate growth, sociopolitical and macroeconomic stability stand out. Vietnam's population of nearly 97 million people has marked the market's potential purchasing power. Vietnam is home to some of the world's best manufacturing for electrical goods, mobile phones, textiles, and other industries.
Strong Economic Growth Rates
Young, Skilled Population
Government Support
New Market
Free Trade Agreements
Low Expenses
Infrastructure Development
Entrepreneur India, an Industrial monthly magazine on industrial development, technologies & project opportunities aims at simplifying the process of choosing the suitable project for investment. It makes business decisions easier and trouble-free for business leaders, young entrepreneurs, women entrepreneurs, investors, NRI (Non Resident Indian), startups, and professionals looking to start their own venture by providing information about right projects for investment. 'Entrepreneur India' -the right tool for identifying sound investment projects is published by Niir Project Consultancy Services (NPCS) An ISO 9001:2015 CERTIFIED COMPANY – a multidisciplinary project consultancy organization.
NPCS provides reliable consultancy services worldwide and has been excelling its expertise in a wide range of services. The services includes:  investment opportunities, technology transfers, pre-feasibility study, business plan, new project identification, project feasibility, identification of profitable industrial project opportunities, thorough analysis of the project, plan all resources & details on capital and operational costs, economic feasibility study of the project, profile analysis, preparation of project profiles / pre-investment studies, market surveys / studies, preparation of techno-economic feasibility reports, funding analysis, market potential study, identification and section of plant /process / equipment, general guidance, technical and commercial counseling for setting up new business.
NPCS is one of the leading players in the industry endowed with the expertise, sound technical knowledge and intellectual asset. NPCS is a repository of reliable professional information for the entrepreneurial fraternity of India and has well experienced professionals in market research comprising of consultants, experts, field executives, researchers and analysts from different industries and sectors. We strive to provide a global platform for the entire entrepreneurial ecosystem by providing right project for investment, market survey studies and research through our advanced industrial, business and commercial databases.
Over the years, we have transformed from being consultancy firm handling project reports, market surveys, etc. to multi-functional, multi-disciplinary organizations offering a wide range of services to the industrial sector. We have contributed to the improved performance, efficiency and profitability of hundred thousands of clients through the wide spectrum of projects in different business areas including manufacturing, agro farming, livestock, service industry, and trading, etc.  Our systematic and integrated approach leverages existing systems to make the right information accessible at the right time and enables better decision making. We have undertaken extensive work in identifying new project opportunities, sourcing technology and industrial know-how from European, South Asian plus USA etc and keeping in step with changing industrial scene and growing needs of entrepreneurs and business houses in India and Abroad.  We aim at supporting our customer's business objectives and consistently delivering techno-economic feasibility report with outstanding industrial performance that meet cost, schedule and quality targets.
We at NPCS want to grow with you by providing solutions scale to suit your new operations and help you reduce risk and give a high return on application investments. A large number of our Indian, Overseas and NRI Clients have appreciated our expertise for excellence which speaks volumes about our commitment and dedication to every client's success. We bring deep, functional expertise, but are known for our holistic perspective: we capture value across boundaries and between the silos of any organization. We have proven a multiplier effect from optimizing the sum of the parts, not just the individual pieces.  We actively encourage a culture of innovation, which facilitates the development of new technologies and ensures a high quality product.
SPECTRUM OF SERVICES
Ø     Thorough Analysis of the Project.
Ø     Requirement Collection.
Ø     Plan all Logistical Requirement and Resources & Details on Capital and Operational Costs.
Ø     Techno-Economic Feasibility Study of the Project.
Ø     Profile Analysis.
Ø     Industrial Market Survey/Research.
Ø     Product Test.
Ø     Market  Growth/ Potential Studies.
Ø     Demand Studies.
Ø     Brand Awareness and Preference Studies.
Ø     Package and Concept Testing.
Ø     Funding Analysis.