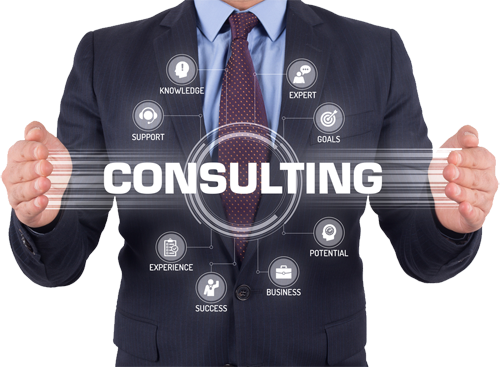 Get a Project Report
Start a Business in Potential Countries
There are various reasons to start a business overseas, whether you want to get access to international markets, have a product or service that is more enticing to a foreign market than domestic customers, or simply want to take advantage of a new business-friendly climate. One is that you'll go through a mental and cultural shift in addition to a change in environment. Another advantage is that it exposes you to new business chances that you would not be able to take advantage of or would find difficult to pursue if you remained in your own country.
DOING BUSINESS IN SAINT LUCIA
According to the current World Bank annual assessments, St Lucia is placed 93rd out of 190 economies in terms of ease of doing business. St Lucia's economy is still mainly reliant on agriculture, but it has broadened in recent years. The light industry has played an important role in this process: The successful attraction of foreign investment and the construction of export processing zones have resulted in a thriving sector producing plastic, textiles, industrial gases, and electronic component assembly. In addition, there is a sizable building industry. Bananas, coconuts, and cocoa are the principal agricultural exports. Agriculture is extremely important in St. Lucia's economy. However, in recent years, it has broadened its trade alternatives. The country's economic prognosis is encouraging. The government is concentrating its efforts on diversifying the local economy and thereby expanding commercial opportunities. Overall, the economic forecast for St. Lucia is bright. Despite its ups and downs, it has been able to draw a constant stream of international investors throughout the years. One of the many things to consider as an investor is the environment's stability. St. Lucia's offshore business, banking, and tourist industries demonstrate that, despite its small size, the country is capable of sustaining itself.
Among the advantages of setting up a business in St. Lucia include the following:
Ease of incorporation
The state of the art registry network.
It is a tax haven for offshore companies
The flexible business structure
The total confidentiality policy
A business environment that is well regulated
Low annual fees for starting a company
DOING BUSINESS IN BRAZIL
Many foreign investors exploring the region are considering conducting business in Brazil, which is the largest economy in Latin America and the ninth largest economy in the world. Brazil has had some economic difficulties in recent years, but it is pulling itself together in order to attract more foreign investment. The country saw a drop in demand for Brazil's commodity-based products. Despite this, Brazil is optimistic about the future. The government wants to cut down on its intervention in local markets, remove corruption, open the country up to foreign investment, and cut down on superfluous layers of bureaucracy. President Jair Messias Bolsonaro has also declared a want to deepen trade ties with its northern neighbour, and global superpower, the United States. For these and other reasons, worldwide business is increasingly considering Brazil as an attractive investment destination.
Large Consumer Market
International Trade Access to the Rest of the other Region
Desirable Geographic Conditions
Openness to Foreign Investment
Great Infrastructure for Doing Business
DOING BUSINESS IN FIJI ISLANDS:
Fiji is open to international trade, which accounts for 103 percent of its GDP (World Bank, latest data available). Customs taxes are very modest, with an average applicable tariff rate of roughly 16 percent, despite the fact that trade remains heavily regulated by the government.
Economy
Fiji's economy is mostly based on sugar production and export. The reliance on sugar exports has decreased as tourism has grown and other businesses such as garment manufacture and gold mining have developed. The economy is mostly based on private sector, with the government owning service utilities, the national carrier Air Pacific, Fiji Post & Telecom, and Fiji Sugar Corporation Ltd. However, the government is working toward deregulation, with many state enterprises slated for privatisation.
Business Environment
Fiji has a modest but stable economy that can produce positive returns on investment in the primary industry, tourism, manufacturing, and services sectors. Fiji's key competitive advantages include its tropical climate, easy access to markets in Australia and New Zealand, and high literacy and English proficiency. The infrastructure and international connectivity of Fiji are both adequate. Foreign investment is welcomed in Fiji.
DOING BUSINESS IN HONDURAS
Honduras has had the second-highest growth rate in Central America in recent years, trailing only Panama, and The World Bank reports that the country has a lot of potential for even faster growth in the coming years. Honduras' gross domestic product (GDP) reached $25.1 billion after 25 years of almost unbroken annual growth. In the same year, the country's gross national income (GNI) reached $2,390 per capita, indicating a gain in affluence. The country's rising and young workforce, with employees accessible at relatively competitive rates, is one of the country's most appealing features for investors. Aside from that, the country has a rising industrial base, is strategically located near Mexico and other major North American economies, and the government is working to diversify exports. Honduras is known as the original "banana republic" because of its reliance on the fruit crop and political instability around the turn of the twentieth century. Bananas are still one of the country's most important export commodities today. Garments, coffee, electronic goods, and seafood are all key products. Foreign direct investment (FDI) inflows have fluctuated over the last few decades, although they have generally increased, with inflows growing more than 14-fold in the last two decades to $1.44 billion. Even though it dropped to $955 million the following year, it was still about ten times the $99 million in FDI inflows witnessed in 1998.
DOING BUSINESS IN MEXICO
For foreign enterprises looking to expand their reach, Mexico offers potential investment and business opportunities. However, as with any initiative or attempt, the road to success is not as glamorous as you may assume. Doing business in Mexico is unavoidably difficult, time-consuming, and financially demanding. To get all the way to the top, you'll need a lot of local knowledge and endurance. On multiple times, this country of opportunity has been praised for its reputation. The Mexican government has modernised its infrastructure and modified its economic policies in response to these perceptions. As a result of this action, Mexico has become more appealing to investors. One of the most significant advantages of conducting business in Mexico is the ability to take advantage of the country's trade policies. Mexico is situated at a key location. The country efficiently connects North and South American consumer economies by opening its borders. Furthermore, its currency is weaker than that of other countries, and its labour costs compete with those of China. Mexico is a formidable force to be reckoned with as a result of these elements. Many international brands and goods are familiar to most Mexican consumers. As a result, such adaptability and familiarity make the process of starting and growing a new firm in Mexico much easier. This country also offers first-mover advantages to new businesses. If your company has already begun conducting business in Mexico's rising economy, you will be able to effortlessly dominate the market. You may even lead the industry with your brand, depending on how distinctive the platform is. Gaining partnerships will virtually be a stroll in the park once you've created a name and reputation for your company.
DOING BUSINESS IN PERU
Mining has long been one of Peru's stronger economic sectors. Copper, gold, silver, lead, tin, molybdenum, iron, cadmium, mercury, selenium, and indium are among the metals produced in the country. Peru has become one of the top mining producers in both the area and the world thanks to its efficient mining operations. Peru's abundant natural resources, combined with its ease of entrance and inexpensive start-up expenses for foreign firms, make it an appealing destination for international investment. This has been exploited by a number of international corporations. Aside from company earnings, mining benefits the local community by providing jobs, which has a positive impact on the economy.
4 Benefits of Starting a Business in Peru
Positive Economic Growth and Stability
Ease of Doing Business
Top Industries for Foreign Investment
International Trade Agreements
DOING BUSINESS IN ROMANIA
Romania has a highly educated workforce with excellent foreign language skills. There are many highly competent experts and ambitious grads to choose from. The number of shared services, research and development centres, and highly skilled IT personnel in the country is increasing. Romania is closer to China and India than China and India are to Romania. Due to the fact that this is a relatively new business, there are several prospects. It is currently more inexpensive to invest in Romania than elsewhere in the EU due to the difference in cost of living, but with the potential of increased prosperity thanks to EU funding, there is a good likelihood that the value of the investment will grow in the future. Romania's economy is expected to grow at a rate of 4.3 percent, making it the fastest-growing economy in Europe.
5 Good Reasons Why You Should Consider Investing In Romania:
FDI-Foreign Direct Investment
The risks of investing lessen as more companies from across the world opt to do business in Romania, and as FDI into the country rises.
European Union Funding
For the years 2014-2020, Romania will receive €31 billion in EU structural grants, of which €13 billion would go to agriculture. This is the most money ever given to a new EU member per capita. Much of this money will go into improving the country's infrastructure and creating jobs, both of which will strengthen the country's economy.
Tourist Arrivals
Romania is quickly establishing itself as one of Europe's most attractive tourist destinations. As a result, the tourist industry is rapidly becoming one of the country's most important economic sectors.
Taxation Rates
The rate of income and corporation tax that a company will have to pay is one of the considerations that corporations assess before investing in a foreign country. Romania's flat tax rate of 16 percent, which was implemented in 2005, makes it one of the most appealing countries for investors.
Land price
Land can be purchased for a reasonable price in Romania (3 to 7 times lower than the rest of EU). 
DOING BUSINESS IN TOBAGO
Tobago is a small island nation with a trade surplus because to its petrochemical and hydrocarbon resources. Its citizens are accustomed to a high and continually rising level of living, yet the country lacks the capacity to supply the majority of its demands organically, forcing it to import. Tobago imports more than 70% of its food. There is a modest but thriving light manufacturing industry, as well as maritime services. A high crime rate necessitates the use of safety and security equipment. The demand for information and communication technology is high. Equipment and services related to entertainment and tourism may have promise. The government is looking for tourism investment projects that will have a positive impact on equipment and other products.
Several advantages when compared to other countries in the region, including:
Availability of skilled manpower;
Availability of relatively good telecommunications and other infrastructure;
Relatively low energy costs; and
Strategic location at the crossroads of the Americas.
DOING BUSINESS IN WEST INDIES
The islands have a long history of political and social stability, as well as a highly qualified and productive population, access to international telecommunication services, and excellent infrastructure, making the region one of the safest places in the world to invest. The number of businesses operating in the Caribbean Islands has steadily increased in recent years, but it may not be the traditional suspects driving this trend. Real estate, tourism, and offshore financing are all traditional investment areas in the Caribbean. However, the Caribbean Financing Network, an online site for start-ups seeking investment, has successfully connected entrepreneurs and investors in these and other areas. Rather of international corporations expanding into the Caribbean Islands, many Caribbean enterprises and entrepreneurs are trying to expand or start new operations there.
Facts to consider before expanding your business to the Caribbean
Extending your firm to the Caribbean could result in significant tax savings. Aside from cheaper taxes, Caribbean countries can provide you with stability and speedy incorporation. Before you can develop a business expansion strategy, you must first understand each country's economy, business regulations, legal framework, and working culture.
Human Talent of Caribbean
Technological ecosystem
Facilities for foreign investment
Economic Growth and Development
Macroeconomic conditions and performance