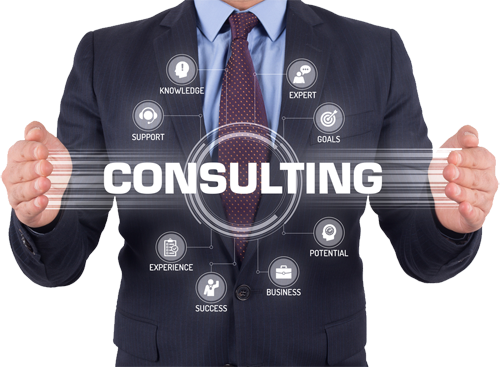 Get a Project Report
Start a Business in Africa
In a world when global development is faltering, Africa's rapidly rising population and markets present significant business potential. At the same time, more corporate innovation and investment are required to meet Africa's unmet demand for goods and services, bridge infrastructural gaps, generate jobs, and reduce poverty. The length of time it will take to turn Africa's business possibilities in key areas into viable, long-term businesses.
National and regional economies across the continent are continually speeding their growth and attracting foreign investors' interest. More democratic and responsible governments; economic policies that increasingly favour and facilitate international commerce; a new generation of policymakers and corporate leaders; and breakthrough information and communication technologies are all driving this transition. A growing middle class of relative wealth with a craving for modern consumer items; and an emerging entrepreneurial spirit.
Six of the world's ten fastest-growing economies are currently located in Africa, and the ease of doing business in the continent is improving to the point where a number of African countries (including South Africa, Ghana, Mauritius, and Tunisia) are now outperforming China, India, Brazil, and Russia. Furthermore, FDI inflows to Africa have increased year over year since 2010, and now total USD 50 billion.
Africa's resource potential is almost endless, and the continent's moment has come as stable governments with defined fiscal policies emerge, lowering foreign investors' perceived risk. According to World Bank study, countries like Botswana, Namibia, and South Africa have routinely scored better-than-average global governance scores in recent years. As a result, there is a real and growing market for African mining projects, which is fueling mining growth.
Africa is Diversifying
Though still in its early phases, African economies are beginning to diversify beyond commodities. Africa is experiencing a return diaspora that realises the possibilities and opportunity of its homelands. This demographic contributes to local economic progress by acting as "first movers" and investing in their areas with their skills and aptitude.
Customers are Changing
We're seeing the emergence of new expectations as Africa's middle class grows. In terms of consumption, educated urban professionals are young, brand-aware, and sophisticated. Retailers and consumer brands seek to predict and drive buying patterns in fashion, home, and lifestyle products, but they recognise that in order to meet demand, they need worldwide standard supply chains. Small and medium businesses, which are competing with global brands to meet this new demand, are Africa's most powerful economic drivers.
Digital Transformation
Africa continues to lead the globe in mobile penetration, providing the most cross-sectoral economic prospects. Mobile payment networks, which were pioneered in East Africa, gave impoverished, unbanked city and rural inhabitants access to the wired, global economy. Novartis, for example, uses mobile communications to manage its supply chain, and Olam has used mobile to connect with new African suppliers and farmers. These mobile projects have had a tremendous amount of success.
Africa Can Lead in Sustainable Development
Africa has the potential to look at what works elsewhere and then fashion its own solutions in areas such as energy, technology, supply chain design, and other areas. With no historical mark to break free from, it may openly accept new technologies and ideas. It may create flexible fuel grids that generate electricity using a combination of abundant wind, solar, hydro, and bio energy, as well as conventional fuels like oil and gas, which are also plentiful. There is no place on Earth with as much vacant or underutilised arable land as Africa, therefore expect major agricultural breakthroughs and productivity advances in food production.
Entrepreneur India, an Industrial monthly magazine on industrial development, technologies & project opportunities aims at simplifying the process of choosing the suitable project for investment. It makes business decisions easier and trouble-free for business leaders, young entrepreneurs, women entrepreneurs, investors, NRI (Non Resident Indian), startups, and professionals looking to start their own venture by providing information about right projects for investment. 'Entrepreneur India' -the right tool for identifying sound investment projects is published by Niir Project Consultancy Services (NPCS) An ISO 9001:2015 CERTIFIED COMPANY – a multidisciplinary project consultancy organization.
NPCS provides reliable consultancy services worldwide and has been excelling its expertise in a wide range of services. The services includes:  investment opportunities, technology transfers, pre-feasibility study, business plan, new project identification, project feasibility, identification of profitable industrial project opportunities, thorough analysis of the project, plan all resources & details on capital and operational costs, economic feasibility study of the project, profile analysis, preparation of project profiles / pre-investment studies, market surveys / studies, preparation of techno-economic feasibility reports, funding analysis, market potential study, identification and section of plant /process / equipment, general guidance, technical and commercial counseling for setting up new business.
NPCS is one of the leading players in the industry endowed with the expertise, sound technical knowledge and intellectual asset. NPCS is a repository of reliable professional information for the entrepreneurial fraternity of India and has well experienced professionals in market research comprising of consultants, experts, field executives, researchers and analysts from different industries and sectors. We strive to provide a global platform for the entire entrepreneurial ecosystem by providing right project for investment, market survey studies and research through our advanced industrial, business and commercial databases.
Over the years, we have transformed from being consultancy firm handling project reports, market surveys, etc. to multi-functional, multi-disciplinary organizations offering a wide range of services to the industrial sector. We have contributed to the improved performance, efficiency and profitability of hundred thousands of clients through the wide spectrum of projects in different business areas including manufacturing, agro farming, livestock, service industry, and trading, etc.  Our systematic and integrated approach leverages existing systems to make the right information accessible at the right time and enables better decision making. We have undertaken extensive work in identifying new project opportunities, sourcing technology and industrial know-how from European, South Asian plus USA etc and keeping in step with changing industrial scene and growing needs of entrepreneurs and business houses in India and Abroad.  We aim at supporting our customer's business objectives and consistently delivering techno-economic feasibility report with outstanding industrial performance that meet cost, schedule and quality targets.
We at NPCS want to grow with you by providing solutions scale to suit your new operations and help you reduce risk and give a high return on application investments. A large number of our Indian, Overseas and NRI Clients have appreciated our expertise for excellence which speaks volumes about our commitment and dedication to every client's success. We bring deep, functional expertise, but are known for our holistic perspective: we capture value across boundaries and between the silos of any organization. We have proven a multiplier effect from optimizing the sum of the parts, not just the individual pieces.  We actively encourage a culture of innovation, which facilitates the development of new technologies and ensures a high quality product.
SPECTRUM OF SERVICES
Ø     Thorough Analysis of the Project.
Ø     Requirement Collection.
Ø     Plan all Logistical Requirement and Resources & Details on Capital and Operational Costs.
Ø     Techno-Economic Feasibility Study of the Project.
Ø     Profile Analysis.
Ø     Industrial Market Survey/Research.
Ø     Product Test.
Ø     Market  Growth/ Potential Studies.
Ø     Demand Studies.
Ø     Brand Awareness and Preference Studies.
Ø     Package and Concept Testing.
Ø     Funding Analysis.