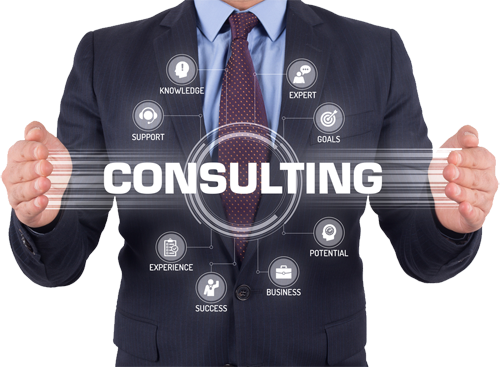 Get a Project Report
Start a Business in India
India's middle class is large and healthy, making it a desirable consumer market. According to the World Economic Forum's Global Competitiveness Index, India is the world's largest market for manufactured products and services, ranking third out of 141 economies in terms of market size.
Business Sustainable Environment
The Indian market, being a developing country, provides a fairly stable environment for any form of business. The economy is expanding, which will make it easier for businesses to sustain their stability and growth. Many Indian towns have populations of more than 80 lakhs, and these cities require businesses to survive. In the future years, India will host a number of big infrastructure projects that will aid in the creation of new business environments in many sectors.
Increasing FDI
From the last 5-10 years, foreign direct investment (FDI) has been at an all-time high. The Indian government's liberal and global policies are to blame for this. These policies have benefited both international investors and Indian entrepreneurs. The best method to motivate entrepreneurs is to provide them with financial resources. Maharashtra is claimed to be the largest market hub for numerous businesses, according to reports.
Ease of Doing Business
The Indian market and government rules make it quite simple for a business enthusiast to begin his or her business venture. The Government of India has played a significant role in assisting entrepreneurs by making the process of launching a firm easier. By enacting business-friendly legislation, streamlining registration procedures, and liberalizing the market. In addition, the number of processes has been reduced from 12 to only 6. So, instead of taking 26 days to start a firm in India, it now takes only 6 days.
Make in India
Make in India is a government-led campaign to encourage enterprises to manufacture in India and to promote focused manufacturing investments. The policy approach was to establish an investment-friendly environment, build modern, efficient infrastructure, and open up new sectors to foreign investors. The plan aims to "turn India into a global design and manufacturing hub" by focusing on 25 economic areas for job creation and skill development.
Cost-Effectiveness
When it comes to fundamental necessities such as labour, food, energy, and infrastructure, India is far more economical than wealthy countries. Most multinational corporations, such as Ford Motor Company, have established manufacturing facilities in India, not only to take use of the enormous markets it offers, but also to take advantage of the reduced production costs. One of the economic factors is the availability of skilled, low-cost labour.
Employability
For many years, India's youth have been looking for work and have been looking for a 9-to-5 job profile. The tables have finally turned, and they now have the option of being employed or becoming the hirer. The new India is looking forward to putting their country on the map as the world's fastest expanding emerging economy.
Increasing Demand in the Market
India's people have a wide range of interests. As a result, the demand for new amenities is never low. Take apparel, for example; there are several designer and local brands that are doing well with no problems. As the world's population grows, so does the demand for essential services. This arrangement gives a company an advantage in their industry.
Entrepreneur India, an Industrial monthly magazine on industrial development, technologies & project opportunities aims at simplifying the process of choosing the suitable project for investment. It makes business decisions easier and trouble-free for business leaders, young entrepreneurs, women entrepreneurs, investors, NRI (Non Resident Indian), startups, and professionals looking to start their own venture by providing information about right projects for investment. 'Entrepreneur India' -the right tool for identifying sound investment projects is published by Niir Project Consultancy Services (NPCS) An ISO 9001:2015 CERTIFIED COMPANY – a multidisciplinary project consultancy organization.
NPCS provides reliable consultancy services worldwide and has been excelling its expertise in a wide range of services. The services includes:  investment opportunities, technology transfers, pre-feasibility study, business plan, new project identification, project feasibility, identification of profitable industrial project opportunities, thorough analysis of the project, plan all resources & details on capital and operational costs, economic feasibility study of the project, profile analysis, preparation of project profiles / pre-investment studies, market surveys / studies, preparation of techno-economic feasibility reports, funding analysis, market potential study, identification and section of plant /process / equipment, general guidance, technical and commercial counseling for setting up new business.
NPCS is one of the leading players in the industry endowed with the expertise, sound technical knowledge and intellectual asset. NPCS is a repository of reliable professional information for the entrepreneurial fraternity of India and has well experienced professionals in market research comprising of consultants, experts, field executives, researchers and analysts from different industries and sectors. We strive to provide a global platform for the entire entrepreneurial ecosystem by providing right project for investment, market survey studies and research through our advanced industrial, business and commercial databases.
Over the years, we have transformed from being consultancy firm handling project reports, market surveys, etc. to multi-functional, multi-disciplinary organizations offering a wide range of services to the industrial sector. We have contributed to the improved performance, efficiency and profitability of hundred thousands of clients through the wide spectrum of projects in different business areas including manufacturing, agro farming, livestock, service industry, and trading, etc.  Our systematic and integrated approach leverages existing systems to make the right information accessible at the right time and enables better decision making. We have undertaken extensive work in identifying new project opportunities, sourcing technology and industrial know-how from European, South Asian plus USA etc and keeping in step with changing industrial scene and growing needs of entrepreneurs and business houses in India and Abroad.  We aim at supporting our customer's business objectives and consistently delivering techno-economic feasibility report with outstanding industrial performance that meet cost, schedule and quality targets.
We at NPCS want to grow with you by providing solutions scale to suit your new operations and help you reduce risk and give a high return on application investments. A large number of our Indian, Overseas and NRI Clients have appreciated our expertise for excellence which speaks volumes about our commitment and dedication to every client's success. We bring deep, functional expertise, but are known for our holistic perspective: we capture value across boundaries and between the silos of any organization. We have proven a multiplier effect from optimizing the sum of the parts, not just the individual pieces.  We actively encourage a culture of innovation, which facilitates the development of new technologies and ensures a high quality product.
SPECTRUM OF SERVICES
Ø     Thorough Analysis of the Project.
Ø     Requirement Collection.
Ø     Plan all Logistical Requirement and Resources & Details on Capital and Operational Costs.
Ø     Techno-Economic Feasibility Study of the Project.
Ø     Profile Analysis.
Ø     Industrial Market Survey/Research.
Ø     Product Test.
Ø     Market  Growth/ Potential Studies.
Ø     Demand Studies.
Ø     Brand Awareness and Preference Studies.
Ø     Package and Concept Testing.
Ø     Funding Analysis.